Websites and Blogs of our Partners You May Find of Interest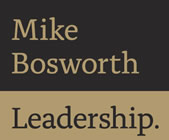 Mike Bosworth Leadership is founded on a research-based framework that harnesses the power of two underused and underdeveloped communication methods: storytelling and story tending.To help salespeople better connect with and build trust with their prospects and customers over time.
Learn more about The Missing Link in Sales by Mike Bosworth and how important Empathetic Listening Skills are during the buy/sell cycle during an interview by Geoffrey James, BNET.



A B2B Blog dedicated to bridging the gaps between sales and marketing in order to drive revenue.
For more information on the Praire Sky Group please visit:
Driving sales through customer focused marketing or About Lee Stocking
Grow Your Sales Pipeline is a business to business (B2B) lead generation (sales development, market development, telemarketing) company that creates high standard programs in order to drive profitable revenue growth for clients.
For information on how Grow Your Sales Pipeline helps clients please visit:

Lead Generation Services or Mike Ciccolella on LinkedIn

Writer Dan McKinnon advises, "a halo has to fall only a few inches to be a noose". Stories can liberate and have a powerful effect, or they can trap and strangle us.
Graham Williams and Dorian Haarhoff, originators of The Halo and the Noose, nurture organizations in applying story in every aspect of business life.
Please visit: The Halo and the Noose, for further information.