Leadership at The Vision Group
The consultants of The Vision Group have specialized in helping organizations institute scalable, coachable, measurable, and repeatable best practices for sales, marketing and other revenue generating departments since 1999.


H. Dan Lemke, Principal (Extended Biography on Dan)
Dan has more than 30 years experience in sales, sales management, consulting, marketing and senior management with hi-technology and other companies that are concerned with improving sales productivity, marketing effectiveness, and coaching senior executives in effective sales and marketing techniques throughout the United States, Canada, and Europe.
Dan has published articles and spoken worldwide regarding the use of technology for e-mail, Internet server technology and applications, and mission critical software applications such as ERP, supply chain & on-line real time business systems. His expertise in EDI technology, enterprise level software, and mission critical systems and applications covers technology in both proprietary and open systems environments. Today he speaks, instructs, and consults at public and private functions regarding the strategies and tactics of successfully selling and marketing to buyers in hi-technology industries.
Prior to joining the Vision Group, Dan was in the information technology marketplace in sales, marketing and executive management of software, hardware, networking, and professional services organizations. He held executive positions at Xerox (Computer Services Division), AT&T (Information Systems Division), Oracle (ERP Application Software Group), Tandem Computers/Compaq, Lawson Software, and Control Data Systems (Systems Integration Group).
In the past Dan was a certified affiliate, Instructor and consultant with CustomerCentric Selling® (2002 to June 2009) and is a past instructor and consultant with Solution Selling® (1999 to 2001). These consultative selling processes and methodologies have provided sound fundamentals for the work he is doing with clients today.
Dan has a B.S. in Finance, and a B.S. in Management from the David Eccles School of Business, University of Utah, Salt Lake City, Utah.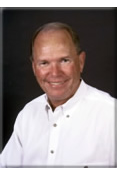 Ken Jondahl, Principal
Ken joined The Vision Group in 2004 as a sales and management coach. Ken is actively involved in helping clients implement forecasting analysis capabilities, mentoring young sales professionals and assisting senior management in documenting and integrating marketing communications into conversational materials for direct and indirect sales organizations. Ken also specializes in business development, acquisition analysis and consulting, developing channels for distribution of products and services.
In 2006 Ken was both a sales and executive coach with The Vision Group implementations and as acting VP Sales for Northstar Capital Marketing Services.
Prior to joining the Vision Group, Ken spent 22 years with Osmonics (now GE Osmonics). GE Osmonics is a manufacturer of high separation and purification equipment and components used to produce ultra pure water and serves industries such as Beverage, Electronics, Medical, Pharmaceutical and Power. Osmonics grew from ~$7M to $200M+ during this time line via organic growth as well as 8 acquisitions.
Ken was active in sales, management and IT solutions at Osmonics. Ken was responsible for opening offices in Switzerland, Thailand, France, Hong Kong and mainland China. Following those successful new business initiatives Ken was promoted to Vice President International sales and marketing. Responsibilities included the integration of all strategic and tactical company goals within the International arm of Osmonics, for both new acquisitions and new product lines.
When Osmonics converted from numerous legacy operating systems to SAP, Ken moved to VP of Information Technology in 1999. He led the successful conversion of Osmonics' enterprise wide business applications to SAP's enterprise wide solution encompassing all of Osmonics business systems. In 2003 Osmonics was acquired by General Electric Corporation. Ken and other senior executives of Osmonics were asked to stay until the transition to GE was complete.
Ken has a B.S. in Chemical Engineering from the Institute of Technology, University of Minnesota, Minneapolis, Minnesota.

John Kratz, Principal
John joined The Vision Group team in February 2009. John currently holds the rank of Instructor of Marketing at The Labovitz School of Business and Economics, University of Minnesota Duluth, where he teaches Fundamentals of Selling, Business-to-Business Marketing and Advertising and Marketing Communications.
John has been recognized for his outreach and civic engagement with the region's business community. Working with UMD's Center for Economic Development, he leads student-consulting teams assisting small businesses in Northeastern Minnesota. During the last five years, over 400 students and 60 area companies have participated in the Labovitz School's Student-to-Business Initiative.
Many of the students John has coached and mentored over the last 10 years have gone on to have successful sales careers with Fortune 100 companies like Philip Morris, Nestle USA, Whirpool Corporation, United Parcel Service, Wells Fargo, 3M, as well as numerous small-to-medium sized entrepreneurial ventures.
As part of his passion for staying current with "best practices" within the disciplines he teaches, John regularly interviews senior sales and marketing executives in the areas of sales process design and methodology and aligning the efforts of sales and marketing in complex selling environments. John's primary research ensures The Vision Group's curriculum and training stays current with the needs of an ever-changing marketplace.
Prior to his career in academia, John worked within the field of sales and marketing for over 20 years within both Fortune 100 and early-stage entrepreneurial marketing services ventures; two of which went from zero to $20 million in revenues within three years.
John has served in new business development and client relationship management roles across a diverse range of industries including consumer-packaged goods, telecommunications and marketing services including Land O Lakes, Inc., The Pillsbury Company, Actmedia, MCI and Gage Marketing.
John has an MBA in Marketing Management from the Carlson School of Management, University of Minnesota, Minneapolis, Minnesota..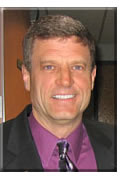 Phil Hall, Associate (President, PLH International, Inc.)
Phil has a proven track record of success: accomplishments include position as President of a successful sales /marketing company that develops, markets and sells products through the media; a Senior Executive in a consulting firm providing a variety of sales, marketing, management, technical and training consultation to IBM and other high technology IT computer hardware and software organizations.
ACCOMPLISHMENTS:
30 years with IBM in various Sales, Managament, and Executive positions. Earned 8 IBM Sales Recognition events (100% Clubs) plus 3 Golden Circles-IBM's highest level of sales attainment. Exceeded 100% of sales quota 11 consecutive years at IBM with annual quota of $1M+. Received numerous leadership awards: Division President's Award, Industry Director Award, Regional Manager Award, multiple Sales Branch Office Awards. Named to the multiple editions of MARQUIS, "Who's Who in Finance and Industry". Authored numerous sales/marketing educational courses, articles and publications.
EXPERIENCE:
Training/Education:
Taught/coached Sales and Marketing training for IBM to their sales reps. and sales management globally in Melbourne, Perth,& Sydney Australia, Hong Kong & Shanghai China, Paris, Brussels, etc. plus other courses for IBM and many other computer software and hardware companies. Involved with sales process training since 1992 having participated in over 100 classes.
Strategic Planning/Consulting:
Successfully developed, coordinated and sold, at the senior executive management level, Y2K Strategic Contingency Planning and Implementation for firms across the USA. Conducted planning/strategy sessions and needs assessments for firms such as IT harware, software, consulting tlmedical institutions. Coordinated and demonstrated application solutions for firms at press conferences, business shows, industry conferences and user group meetings.
Management:
Trained, managed and lead large sales staffs and annually exceeded quota of $10M+. Successfully managed an IBM Education Center that trained over 2,000 students, customers and IBM employees on a variety of management, sales, marketing and technical topics. Served on the Division President's task force to market new products nationally and internationally. Directed major national media advertising campaigns. Managed a department that designed, planned and installed software applications for various industries. Managed an IBM products group that globally generated annually $3.2 Billon+ in revenue.
Sales/Marketing:
As an IBM Executive with market planning responsibilities, he successfully coordinated and managed all phases of the global sales/marketing activities for seven new computer product from inception through announcement. Responsible for the development sales/marketing programs that generated $3.2 Billion. in revenue guides, marketing videos and on-site marketing education courses. Developed/wrote a software and marketing guide for a new line of PC printers. Designed product marketing guides for IBM. Traveled to seven Asian countries to announce these strategic new computer products.
Training & Development:
Conducted training sessions for over 1,000 IBM sales and technical employees; provided instruction on marketing techniques, application design, programming languages and system implementation. Prepared and delivered lectures to IBM clients, university and secondary students on a variety of data processing topics. Trained Sales/Marketing employees on implementing the CEO's vision, sales and marketing strategies, marketing education, customer service, software selection and other relevant topics.
EDUCATION:
UNIVERSITY OF PENNSYLVANIA
The Wharton School, Graduate
UNIVERSITY OF NORTH CAROLINA
Master of Business Administration
Mathematics
KING'S COLLEGE
Business Administration