Sales and Marketing Alignment:

Leads to 20% growth rate year over year
The companies in an August 2010 study by the Aberdeen Group which were growing the fastest had aligned their sales and marketing around 3 main areas:
Common Language
Common Sales Process
Customers Buying Process
If you are a current client, you are already working on having a common sales process and aligning it with the shifting concerns of individuals making buying decisions.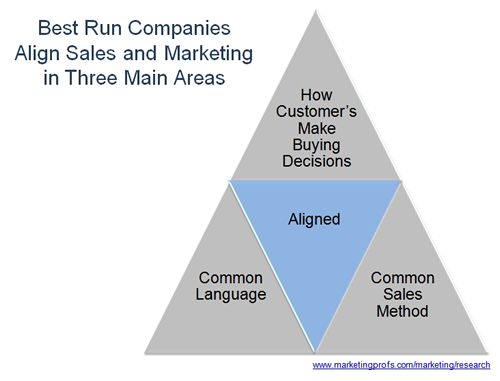 At this point you may be thinking, is there really anything left to do? The sales process is already focused on creating the Best Buying Experience.
This month's article drills in to the 3 legged stool of what the best in class are doing and lays out a potential foundation of what else you may be able to improve if you are already working in this area.